As a kid I had lots of interests. I used to play the clarinet and to learn music notes. I would dance in a club and I used to do gymnastics twice a week. When I grew up, I discovered horse-riding. First, I did it just once in two weeks. But the longer I practiced the better I got. And the better I got the more fun I had. All these things contributed that horse-riding became my passion.
At first, I used to ride in a small village in Germany. The problem was, that it was quite far away and we had to drive for half an hour. This was the reason I could only act out my hobby twice a month. Someday this wasn´t enough for me. I wanted to get ahead and be more successful than in the past.
To my luck, my friend had begun horse-riding too. She invited me to visit her stable and to do a test ride. I liked it so much that I changed the stable. From then on, I went to see the horses twice a week and I trained really hard. I took jumping classes and jumping with a horse became my favorite part of the whole horse-riding-thing.
Over the years there were times when it became very hard without any success. But I trained hard and harder until it got better again. In the past I wasn´t a person who tortured myself to have success, but my hobby showed me how I could overcome my limits.
Not that long ago, I wished to own my own horse. By a lucky coincidence my riding instructor offered me a deal. I would get a riding participation if I helped at the stables. My tasks were to clean the stables, to feed the animals or to guard the house and stables when she went on holidays. I immediately agreed to the deal because it was a win-win situation. I could have kind of my own horse and received the help she wanted.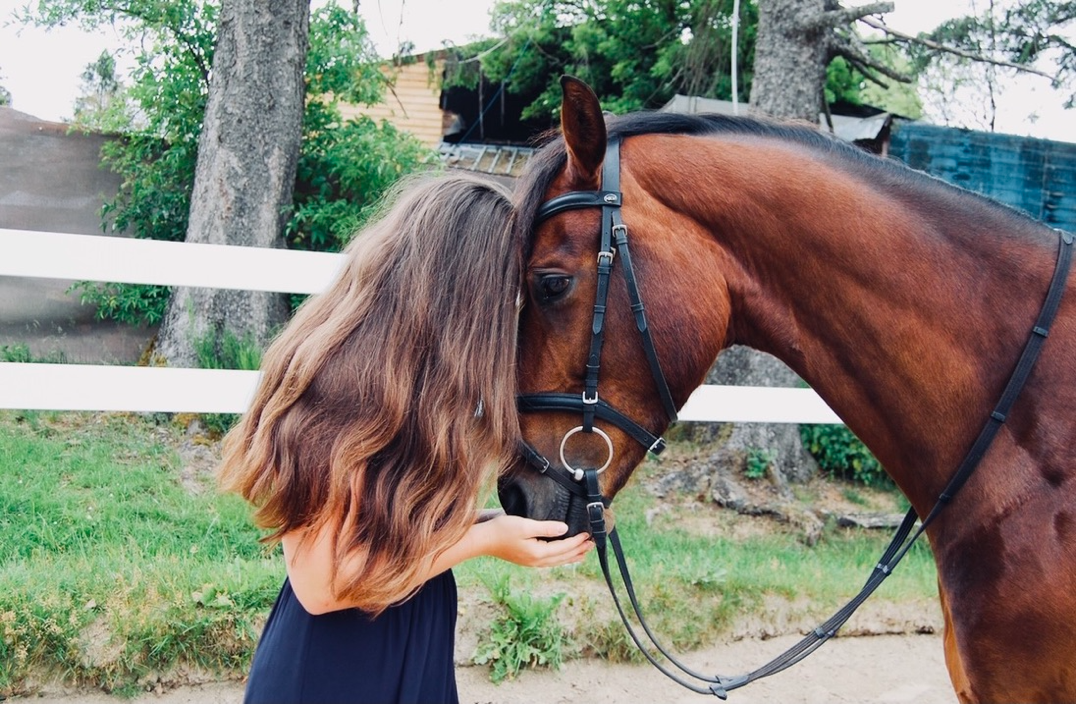 Since this moment I have cared for my horse three to five times a week, I succeeded in many different ways and I sometimes led the stables.
My passion and the associated experiences taught me how to deal with defeats and to take responsibility. When I´m riding I can be carefree and forget my problems.
So here is my advice for you: Look for a passion, a thing that satisfies you. Because life is too short not to enjoy it!
From Julie, 5A